Our Service Area
Aiello Home Services provides reliable plumbing & electrical services, heating and AC repair, HVAC installation and so much more to homes in nearly 100 cities and towns in four Connecticut counties. From Simsbury to Tolland, Essex to Canton, Windsor Locks to New Haven you can depend on Aiello to be there when you need us and no matter what you need us for.
Just click on your county on the map to the right to see the Connecticut cities we serve. If your city isn't on the list, give us a call anyway. We will be happy to recommend another reliable and professional contractor for you!
See Our Local Coverage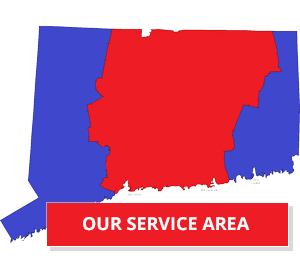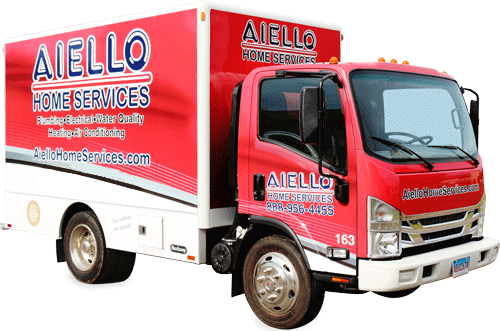 Same Day Service
At Aiello Home Services,it's our policy to provide same day service to customers with Service Partner Plans. When calls are received by 10am, we will respond the same day with the highest priority given to immediate no-heat, electrical, water break or saftey-issue emergency calls. Calls received after 10am will join the queue at the head of the non-service agreement customer service calls.
As a Service Partner, you are our priority! You can jump to the head of the line when you call! Your job will be scheduled ahead of others. This applies to routine and emergency calls. If you are in need of emergency service, no matter what time of the day or night you call, you will not pay an overtime fee. You will receive the same quality service as always but pay only from the standard pricing.
If situations arise where we fail to make a guaranteed same day service call we will waive any trip charges that would accrue on the service call – and give you a $25 gift card for your inconvenience. The only exceptions are for acts of god, severe weather and the like. Have questions? Just give us a call and say "Hello, Aiello!"