Heating system maintenance and check
Schedule a Heating System Check to Keep Your System Running, Worry Free
At Aiello Home Services, we have more than 85 years of experience in Connecticut, helping customers make the most of their home heating systems. Our professional technicians will come to your home and perform a precision heating system check that will keep your system running worry-free all season long, prevent costly repairs, increase efficiency, reduce utility bills and extend the life of your furnace, boiler or heat pump.

Our Precision Heating System Check: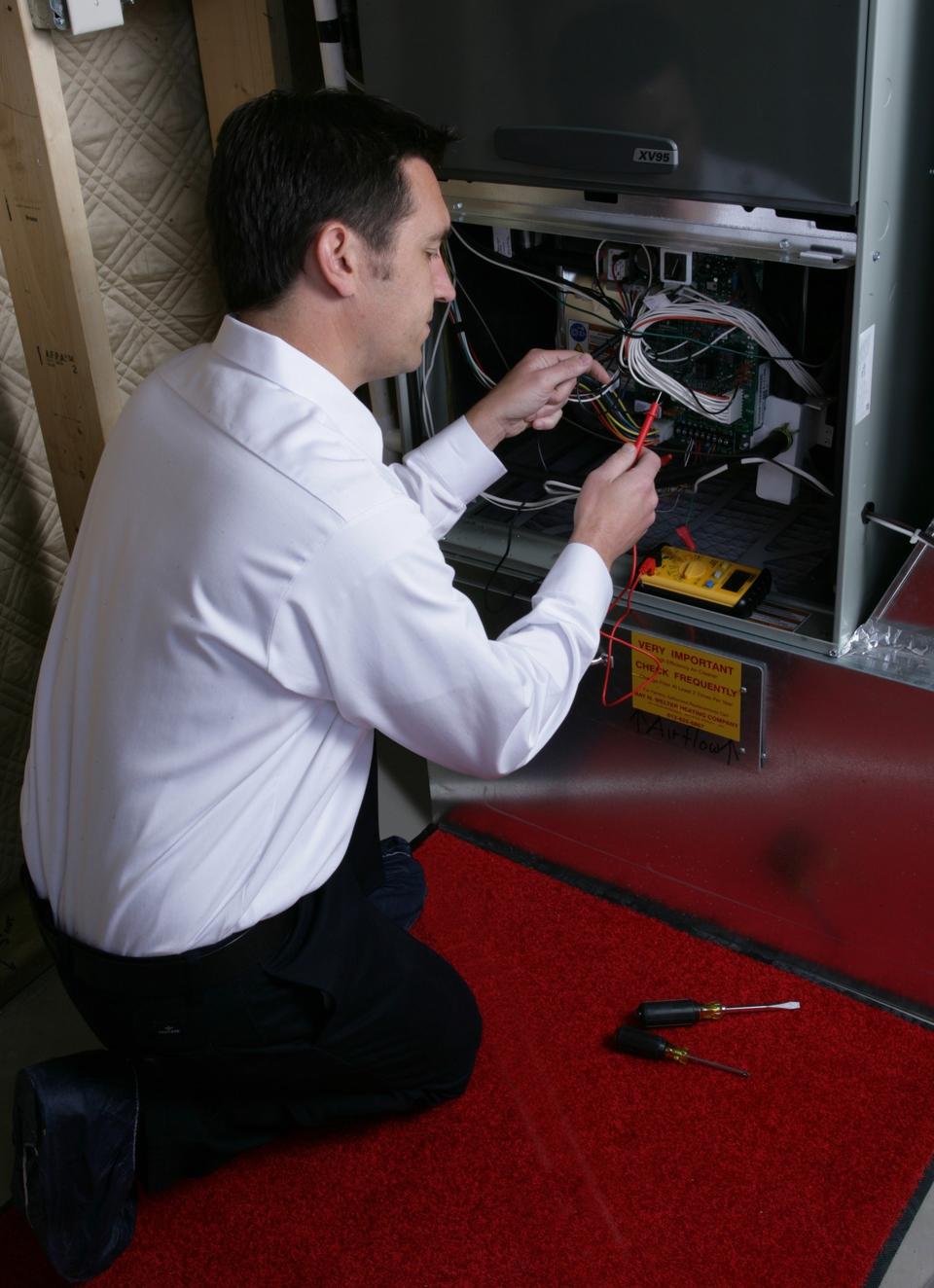 Prevents costly breakdowns
Ensures your heating system has a long life and is operating safely
Saves you money by maximizing efficiency
Our heating system check will ensure your home heater is performing at manufacture specifications and if it is not, we will provide you with any necessary options to get it back to manufacture specifications.
With our Worry Free, No Breakdown GUARANTEE* you can have peace of mind all season long. If your system breaks down after our system check was performed, we will come out to you home, diagnose the problem and provide you with options all for free.
Low cost preventative maintenance or annual maintenance is the best way to get the most out of your heating system and save you money. Neglected heaters could have carbon monoxide leaks and a shorter life span, resulting in a dangerous situation, major repairs or even replacement
We Perform Heating System Checks on all Types of Equipment
Aiello's Heating System Check Can Help You Save
Lower Your Energy Costs in Connecticut
Energy costs continue to rise, and many homeowners don't think there's anything they can do to help bring down their energy bills. Oh, sure, you've heard advice about where to set the thermostat and sealing potential air leaks with a Home Energy Assessment, but if you've tried those things and they haven't seemed to help, it's time to ask yourself a question… When's the last time you had someone check up on your heating system?
It's tempting to ignore your home heating system until it totally breaks down, but the key is to catch small problems before your system crashes. Be proactive with your system because by the time you reach the breakdown point and experience a complete loss of heat within your home, the potential for an expensive repair or required replacement is high.
* System must be at manufacture specs for guarantee to be applicable. No Breakdown Guarantee/Free service call and diagnosis applicable for 6 months after visit. All service & system checks available during normal business hours. Call For details.
Ready for your heating check?
Proudly serving over 100 cities and towns across seven Connecticut counties.
Hartford Country
MIddlesex County
Tolland County
New Haven County
Windham County
New London County
Litchfield County