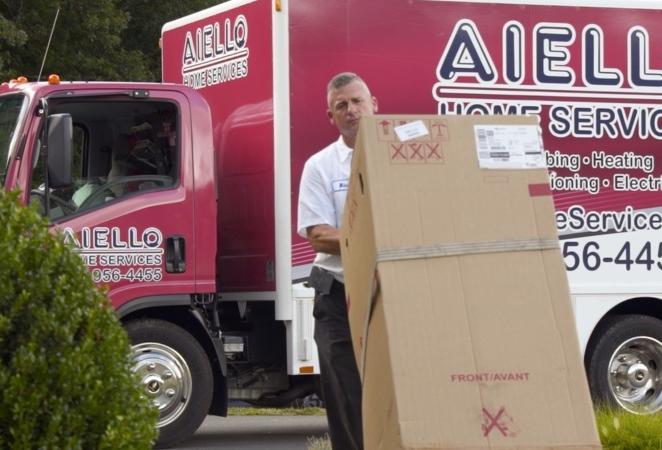 Heat Pump Installations and Heat Pump Replacements in CT
Looking for an Efficient Way to Heat and Cool Your Home?
When your old furnace and air conditioning just aren't working like they used to, causing high utility bills and in need of costly repairs to get back in working order, it might be time to cut the ties and install a new high-efficiency heat pump heating and cooling system. Heat pump technology has been around for a while in warmer states and is becoming growingly popular in states like Connecticut. With advancements in technology, these systems can work more efficiently in colder environments than ever before.
How does a heat pump work?
Essentially a heat pump heating and cooling system is a high efficiency air conditioning system that can also run in reverse. Even when it is over 90 degrees outside there are still cold air molecules mixed in with the hot humid air. A heat pump, when put in air conditioner mode can single out and pull these cold molecules in and use them to cool your home. When put in heating mode the reverse process occurs and warm air molecules found in temperatures all the way down to 0 degrees can be pulled in and used to mix with the cold air in your home and heat up your household.
How to Choose a Heat Pump
Some common names/types of heat pump heating and cooling systems are:
Electric Heat Pump
Mini-Split Heat Pump
Electric Mini-Split Heat Pump
Ductless Heat Pump
Actually, out of these four names of heat pumps, there is only 2 main types:
Electric Heat Pump for your whole home
Electric Mini-split or Ductless heat pump for as little as one room
The home heating experts at Aiello Home Services will help you find out what type of heat pump system will best fit you and your family's needs.
Ready for your heat pump?
Proudly serving over 100 cities and towns across seven Connecticut counties.
Hartford Country
MIddlesex County
Tolland County
New Haven County
Windham County
New London County
Litchfield County