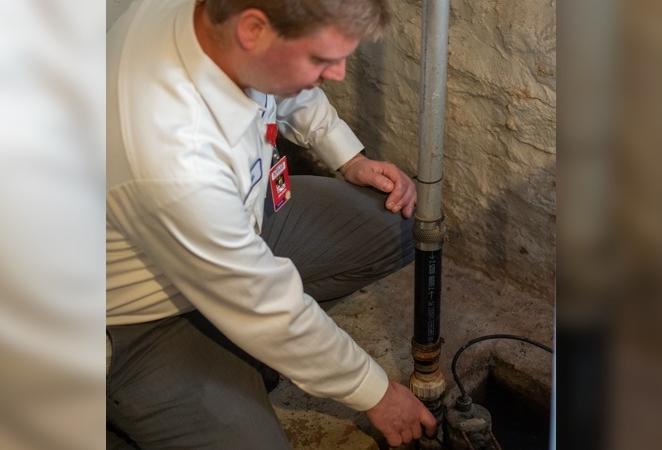 Sump Pump Install, Repair, and Replacement in CT
Plumber for Sump Pumps in Connecticut
For homeowners, a blocked sump pump immediately claims first place on your to-do list. Without prompt attention and repair, it will quickly become the only item on your to-do list, because the smell, mess, and stress of a sump pump failure isn't something you want to prolong.
Whether you are in need of emergency repair or sump pump installation, the local plumbers at Aiello are on call to assist you. Our local plumbers will come to your home and examine your basement sump pump to discover what is causing the issue. They will then lay out your options so that you can make an informed decision on what is best for you. In certain cases the cost of repairing a sump pump may not be worth it compared to replacing and installing a new sump pump.
Thankfully, sump pump maintenance and repairs are just another one of Aiello's outstanding services offered by their highly trained local plumbers.
Don't let plumbing problems determine how your day goes. When your sump pump is acting up — or not acting at all — pick up the phone or contact us online and say, "Hello Aiello!" Our professional plumbers will be there to help.
Ready for your sump pump service?
Proudly serving over 100 cities and towns across seven Connecticut counties.
Hartford Country
MIddlesex County
Tolland County
New Haven County
Windham County
New London County
Litchfield County