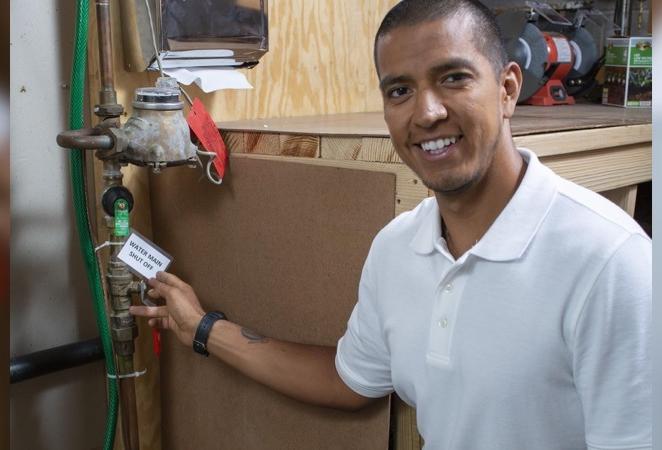 Well Water Services in Connecticut in CT
Well Water Tank and Pump Maintenance, Repair, Installation, and Replacement
If your home isn't located in the center of town, there is a higher possibility you use a well water system for your daily water needs. When a well water system goes down, it can be a major inconvenience. No running water for showers, washing machines, dishwashers or anything else. We don't need to tell you how frustrating life can be without water, and if your well system goes down you need to get it taken care of quickly and expertly. Aiello Home Services certified professional plumbers are experts at diagnosing and repairing well water systems. Whether you need a well pump repair or installation of a new well water tank, Aiello plumbers can handle it all!
Aiello plumbers offer expert service on:
Well water system maintenance
Well water tank repairs – Well water tank installation and replacement
Well water pump repairs – Well water pump installation and replacements
Experienced Well Water System Plumbers
There's never a good time for your well system to quit on you. Aiello Home Services has plumbers on call 24/7 so that no matter when you have a well water system breakdown, we can get to your home and fix the problem fast!
Some signs of a malfunctioning well system are:
No water
Abnormal noises coming from the well tank
Low or fluctuating water pressure
Sporadic spray from faucets
If you're experiencing any of these issues, it's a good idea to call in a professional local Aiello plumber to take a look. If you're just in need of maintenance, repair, or even replacement of your well water system, give Aiello Home Services a call today! In addition to always providing upfront pricing, if you have no water we can also offer a free estimate so you won't be caught off guard! Get peace of mind with Aiello today!

Give Aiello a Call!
Aiello Home Services is locally owned and operated. Give us a call today to learn more about or schedule a personalized well water system service. Reach us by phone or contact us online and say, "Hello, Aiello!"
Ready for your well water service?
Proudly serving over 100 cities and towns across seven Connecticut counties.
Hartford Country
MIddlesex County
Tolland County
New Haven County
Windham County
New London County
Litchfield County