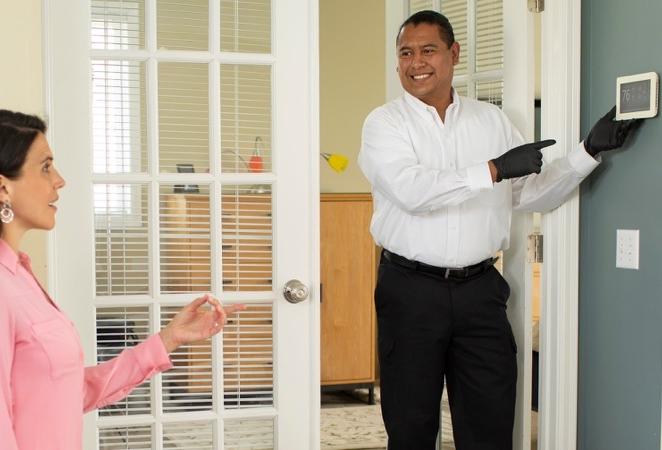 Smart Thermostat Installation in CT
Save Money on Your Heating and Cooling Bill
Smart home technology continues to provide new benefits to homeowners such as lowering costs while increasing your comfort. Having a wifi smart thermostat installed in your home can save you a lot of money on your energy bill every month because it learns what times people are most active in your home and will adjust the temperatures accordingly. Instead of setting a particular temperature and leaving it there all day, a smart thermostat can decrease the strain on your heating or cooling while you're away and then ramp things back up as you get back home.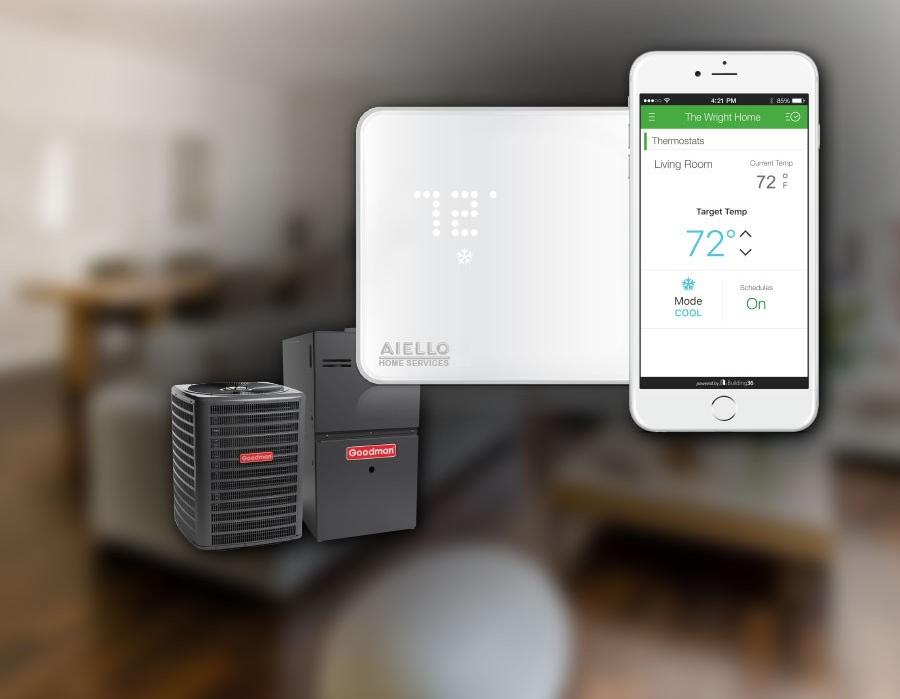 Some of the many features and benefits of a smart thermostat are:
App-Based Scheduling
Smart Phone Control
Long-Term Learning
Movement Sensing
Voice Commands
Weather Tracking
Energy Use Tracking
With all these features at your fingertips, you have the ability to customize the temperature in your home exactly how you want it. You'll also be able to gain insights into where your energy consumption is going so you can cut back in those areas to save even more money! Aiello Home Services technicians are experts at installing all brands of smart thermostats. If you're considering having one installed in your home, or you'd like to learn more about smart home technology, don't hesitate to give us a call! You can also click the button below to schedule service online.

What to Expect During Wifi Smart Thermostat Installation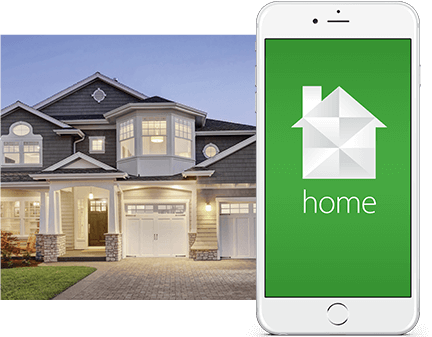 Having a smart thermostat installed in your home is a pretty straightforward process. The technician will arrive at your house, check to ensure that your current wiring was installed properly and is compatible with the smart device. After checking for compatibility, the technician will:
Remove the old thermostat
Install your new smart thermostat
Provide a basic overview of how to operate the device
Connect the thermostat to your Wi-Fi
Clean up equipment
Aiello's technicians are professionally trained to take the utmost care of your home during installation and are all certified and licensed to perform any electrical and installation work. We also provide a 100% satisfaction guarantee on all the work we do. Give us a call at 888-861-8859 or schedule service with us online to have a smart thermostat installed and start saving money today!
Ready for your smart thermostat?
Proudly serving over 100 cities and towns across seven Connecticut counties.
Hartford Country
MIddlesex County
Tolland County
New Haven County
Windham County
New London County
Litchfield County