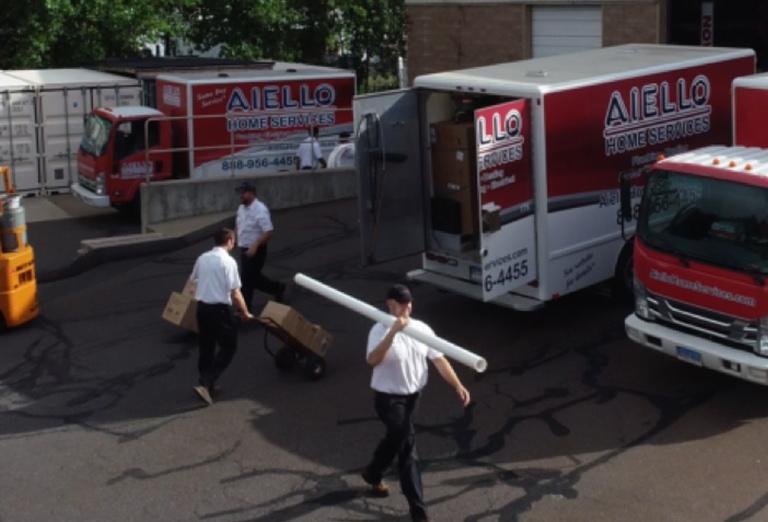 HVAC Careers in Connecticut
Work at a company that cares about you and your success
At Aiello Home Services, we're always looking for good technicians to help take care of our loyal and rapidly expanding customer base. We have been serving Connecticut customers since 1931 and have built a reputation on delivering the highest level of service while providing quality workmanship. This reputation originates from our philosophy that the better we take care of our employees, the better we will take care of our customers.
As a 4th generation family owned and operated business, the owner, Michael Jezouit never forgets what it's like to work in the field, dream big, continually develop and achieve the satisfaction that comes with helping others. Because of this, we provide all the equipment, training and work life balance to exceed at your career.
Newer, Reliable Trucks
Industry Leading Pay
Weekly Technical and Customer Service Training
Flexible Start and end times to fit your needs
And much, much more
We focus on providing our technicians with opportunities to succeed, through personal development training, technical training and career advancement opportunities. It's not just about how much money you make but having the aspiration to become your very best, enjoying the satisfaction that comes with making a great living and joining a winning team. If we sound like a company you want to learn more about, send us your info or apply now:
Current Opportunities
Want a different way to get in touch? No Problem!
You can also apply for your chosen position by:
Sending us an email. Just send your resume to hr@GoAiello.com . Be sure to note the position you're applying for in the subject!
Send a fax. You can also fax your resume to 860-292-2690 and note it with attn: Human Resources.
Apply by Mail. Just mail your resume to us at P.O. Box 548, Windsor Locks, CT 06096 with attn: Human Resources on the front of the envelope.
Stop by in Person! If you're the type who likes to come by in person, we'd be happy to have you! We're located at 600 Old County Circle in Windsor Locks, CT 06096.
Aiello Home Services is an AA/EOE company.

Ready to join the Aiello team?
Proudly serving over 100 cities and towns across seven Connecticut counties.
Hartford Country
MIddlesex County
Tolland County
New Haven County
Windham County
New London County
Litchfield County