Repairing or Replacing Your Hot Water Heater? Read This First!
What you need to know to about water heater repair vs. replacement
Your water heater is responsible for providing you with hot water for showers, washing your hands, dishwashers, and your washing machine. Without it, things get really uncomfortable very fast. If your water heater stops working, it is possible that there is a simpler problem going on and that your malfunctioning water heater could just need a repair. Here are some reasons your water heater might not be working but can be repaired by a professional plumber.
Gas water heater pilot light goes out
Electric heater circuit breaker trips
Failure of the burner
Broken thermostat
Sticking valve
If you think your water heater isn't working due to any of the above issues, a repair by your local professional plumber should be enough to get it back up and running in no time. The best way to tell what kind of a problem you're having with your water heater is to schedule a water heater check. Aiello's professionally trained and licensed plumbers can check your water heater to determine the problem. They'll then be able to offer you with options for repair, or replacement if necessary. Click the button below to schedule your water heater service today!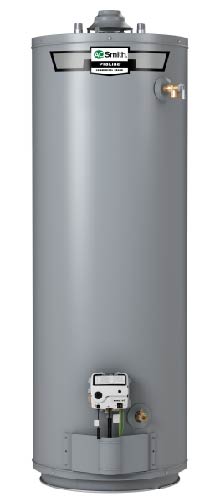 Replacing Your Water Heater
When repair isn't an option
Sometimes problems with your water heater go deeper than a repair and replacement is needed. Water heaters are designed to last between 8-12 years. Regular maintenance can extend the life of your water heater but if you're having problems with your hot water heater and it's over 10 years old, a replacement may be your best course of action. Here are some other signs it's time to replace your water heater.
Your tank shows signs of rust
There is rust in your water
You hear strange sounds coming from your water heater
Your water heater is leaking water
Water heater isn't heating your water
If your water heater is showing any of the above symptoms, contact a plumber immediately. It's important to make sure the problems don't get worse and result in a more costly issue. Aiello Home Services plumbers are experts at both repairing and replacing water heaters of any brand. Give us a call today to talk to a professional about water heater repair or replacement.