Emergency Furnace Repair
Heating Repair When You Need It Most
Your furnace is one of those things that doesn't cross your mind much when it's working, but the second that it stops, it's the only thing you can think about. Having a heating system that functions properly when it's cold outside is extremely important for both your personal comfort, and also the well-being of your home. In states like Connecticut where the temperatures can be below freezing for days or even weeks at a time, the cold weather can not only leave you buried under blankets, but can wreak havoc on your pipes and other plumbing fixtures. If your furnace isn't running and the temperature within your home drops, your plumbing pipes are at greater risk of freezing over, eventually bursting, and possibly destroying much of your home from water damage.
When your furnace breaks down, it's important to get it up and running as soon as possible. It doesn't take very long for your homes temperature to drop with a weak or non-working heating system, especially if it is extremely cold outside.  Being cold with no way to warm up is no fun and can turn a great day into a miserable one in a hurry. If you're having trouble with your furnace, call the experts at Aiello Home Services. Our certified, friendly technicians know just what to do when your furnace breaks down and can get it repaired in no time! We'll even give you a free estimate so you know exactly what it will cost. Call or click today if you're having furnace trouble and stay warm with a little help from Aiello!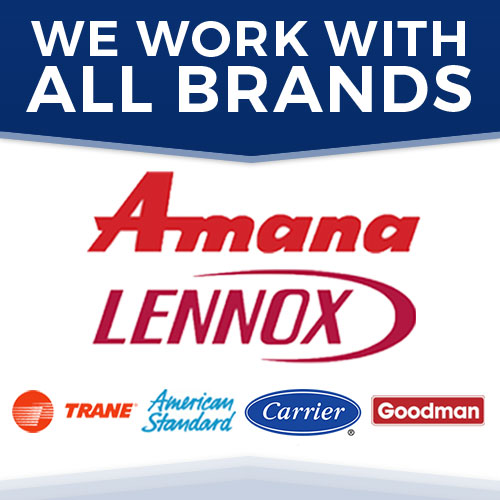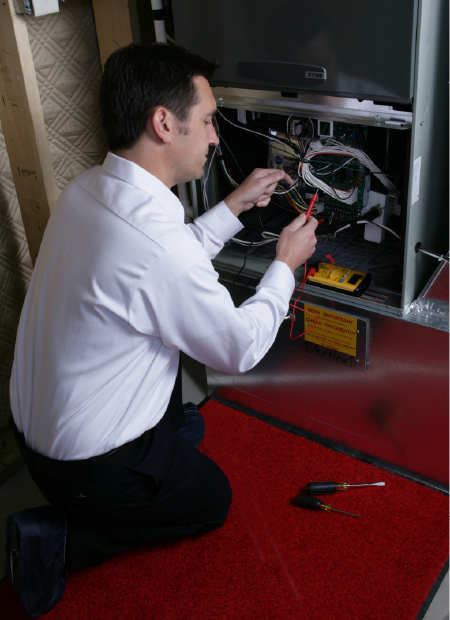 Get Your Furnace Repaired Fast
Emergency Same Day Furnace Repair
When your furnace breaks down it is not only an emergency for you, but for your home as well.  If you're in need of emergency furnace repair, you're in luck! With Aiello, you can have peace of mind with our emergency same day service.
How do you know if you need emergency furnace repair?
Air Blowing, but Not warm
Low air flow coming from vents
Safety issues
Burning smell coming from the blower
Loud noises coming from Furnace
We provide up-front pricing so you don't have to wonder what it costs to handle your problem. When you're dealing with a faulty furnace, Aiello is just a call away!
Our technicians are all certified and trained to handle any HVAC service or repair so you can be confident that when you're dealing with a broken down furnace, Aiello will handle it right. If you're in need of furnace repair, you can reach us at 855-569-9576 or schedule service online and we'll have your furnace up and running in no time!
When You Need Emergency Furnace Repair, Aiello Is Here!
To learn more about our emergency same day service Click Here. Whether you've had a serious furnace breakdown, you're looking for information on a new furnace installation, or you're interested in a tune-up/maintenance to help increase your system's efficiency and lower utility costs, Aiello Home Services can do it all! Reach us by phone at 855-569-9576 or contact us online and say, "Hello, Aiello!"