Emergency AC Repair
When your AC quits on you, Aiello won't
There's never a good time for your air conditioning to go out on you, but when it does, it seems like it's at the worst moment possible. When your house starts warming up even though you have the thermostat set to a cooler temperature, where do you turn? Unless you're a seasoned HVAC contractor you likely don't know where to start. That's where Aiello Home Services comes in. Our team of HVAC experts can figure out the problem quickly and get your air conditioner back on in no time. Better yet, we offer emergency air conditioning services so you know when your AC decides to stop working, Aiello's certified technicians can help you out!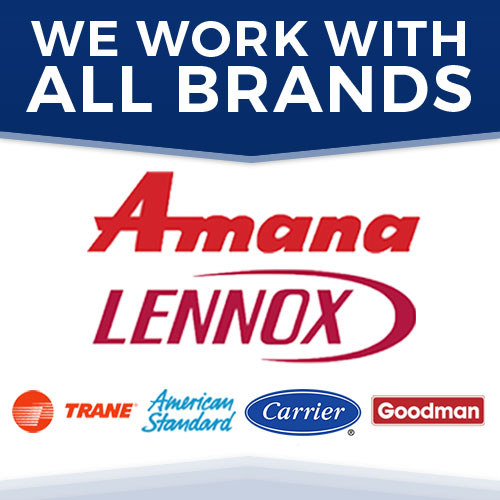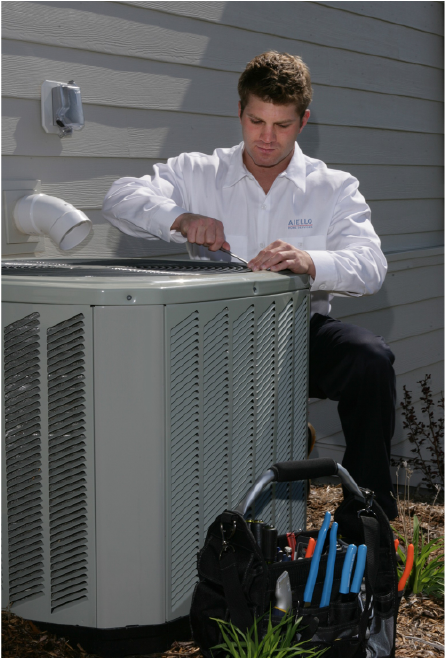 Call 24/7 for Emergency AC Repair
Emergency Same Day Air Conditioning Service
If you're in need of emergency AC service, we have some good news! With Aiello, you can have peace of mind with our emergency same day service.
How do you know if you need emergency AC service?
Air Conditioner Blowing, but Not Cooling
Low air flow coming from vents
Safety issues
Burning smell coming from blower or outside unit
Loud noises coming for AC
We provide up-front pricing so you don't have to wonder what it costs to handle your problem. When you're facing an AC emergency, Aiello is just a call away!
Our technicians are all certified and trained to handle any HVAC service or repair so you can be confident that when you're dealing with an air conditioning crisis, Aiello will handle it right. If you're facing an AC emergency, you can easily reach us at 855-569-9576 and we'll have your air conditioning up and running in no time! Any day and every day, Aiello is ready to save the day!
When You Need Emergency A/C Repair, Aiello Is Here!
To learn more about our emergency same day service Click Here. Whether you've had a serious air conditioning breakdown, you're looking for information on a new central air installation, or you're interested in a tune-up/maintenance to help increase your system's efficiency and lower utility costs, Aiello Home Services can do it all! Reach us by phone at 855-569-9576 or contact us online and say, "Hello, Aiello!"