Fully Stocked Trucks
We Show Up Ready to Fix your Plumbing, Heating, AC & Electrical Problems
We know your time is valuable and that's why we focused on solving your problem as quickly as possible. We show up to your home with a fully stocked trucks. This means we are ready to fix most common breakdowns on the spot, with no delay. We'll get your issue resolved and repaired as quickly as possible. With common breakdowns, you're not waiting around for us to go pick up the parts or come back at a later date. Our big red trucks are just another part of what makes our level customer service the highest in CT.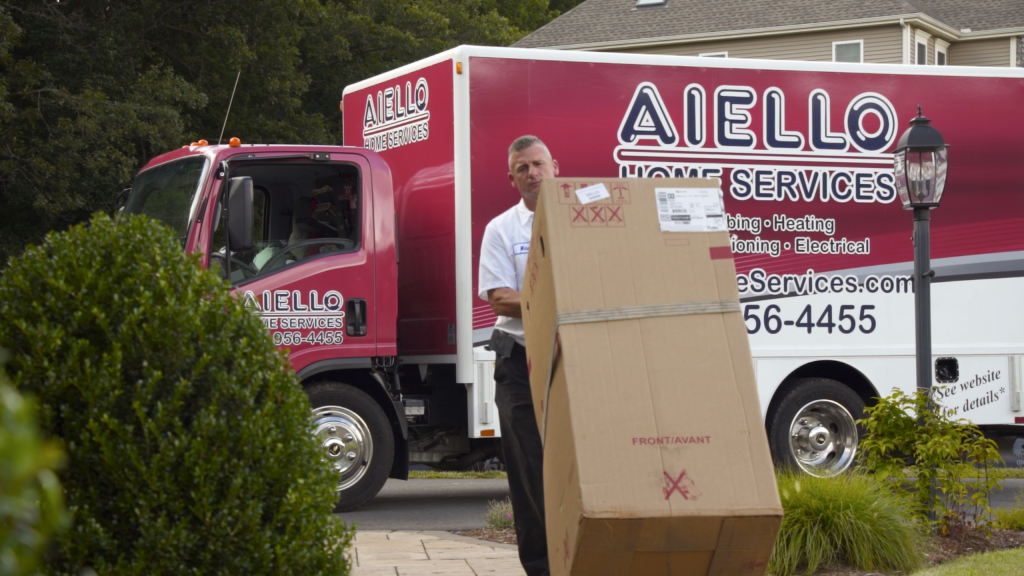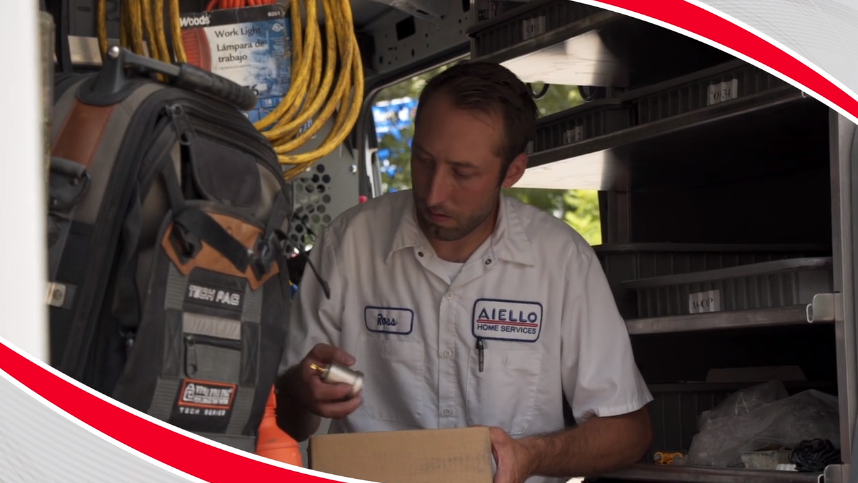 Why does your Aiello Technician show up in a fully stocked truck?
We've invested in having fully stocked trucks to save you time and money. Having fully stocked trucks means our highly trained technicians are spending their time on what they are best at, fixing your problem and not driving back and forth to go get the "right parts" for your job. This avoids unnecessary headaches for our customers caused from being stuck, waiting around for them to come back and wondering how much the cost would with all this extra time. We are proud to have our big, red, fully stocked trucks and offer our no surprise, upfront pricing so you're never left wondering how much a job will cost.
Reach out to us by phone or contact us online and say, "Hello, Aiello!" and we'll send a highly trained, CT licensed technician out to your home in a fully stocked truck. You'll always know what to expect as we give an upfront price so there is never any surprises when the job is completed. As a one-stop shop home services company, you found the one company you trust for your all your plumbing, heating, AC and electrical needs. To learn more about what makes us CT homeowners' most preferred home services company visit Why Aiello.