Heat Pump Water Heater Installation
Save Money with an Energy Efficient Heat Pump Water Heater
Generally, when you think of a heat pump, the first thing that comes to mind is a unit that keeps your house warm or cool. However, heat pumps can also be used to heat your home's water supply. Heat pump water heaters are one of the most efficient options on the market; almost 3 times as energy efficient as a traditional water heater. Heat pump water heaters pull in the heat from the air around them and use the warm air molecules to heat up your water supply. This process can even help dehumidify your basement while saving you money on heating your water.
Some advantages of heat pump water heaters are:
Much more energy efficient
Save on electricity bills
All of these benefits are assuming proper installation of the heat pump hot water heater. If installed incorrectly, a heat pump can actually cause a drain on energy and end up costing more. It's important to make sure your heat pump water heater is installed right. Aiello Home Services certified, and fully trained plumbers are experts at all types of water heater installations. If you're considering moving to a heat pump water heater, give us a call and we will work with you to find the best options, discuss the costs, and get it installed right the first time! You can also click the button below to get started with your expert heat pump water heater service.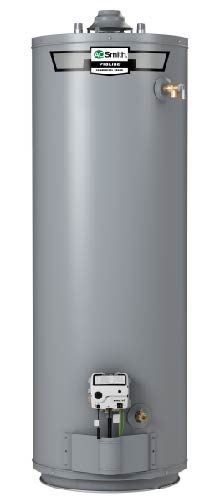 What to Expect During Installation
Heat pump water heaters have a slightly higher initial cost than a traditional water heater, however, the lower operating costs make up for the initial investment and over time will end up saving you money. Some important factors to consider are:
Is there enough space to install the unit?
Is the right fuel type available?
What type of heat pump water heater is right for me?
What are the short term and long term costs?
Aiello's expert plumbers will be able to help you answer all those questions and more. When you work with Aiello, you can expect our plumbers to come to your home and check if your house could benefit from a heat pump water heater. Then, they'll talk through the best possible options with you and help you decide on the best way to move forward. Finally, they'll have the new system installed efficiently and correctly the first time. You can have peace of mind with our satisfaction guarantee!