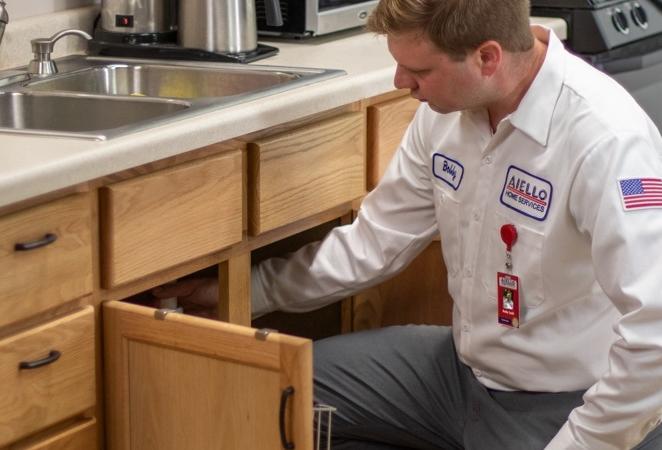 Kitchen Plumbing Repair in CT
Leave Your Kitchen's Plumbing to Aiello's Capable Hands
From leaking faucets and overflowing dishwashers to garbage disposal repair and under sink pipes, kitchen plumbing failures don't go unnoticed. When these types of issues come up, you need someone to help you get mealtimes running smoothly again so your home can get back to feeling like the comfortable, inviting haven it's meant to be. That's where Aiello Home Services comes in.
Kitchen plumbing problems are another one of our specialties, and our local plumbers are trained to respond to your kitchen plumbing problem — no matter how major or minor.
So when you can't stand listening to the drip, drip, drip from the pipes under your sink any longer, or you're tired of washing dishes by hand, pick up the phone, or contact us online and say, "Hello, Aiello!"
Ready for your kitchen repair?
Proudly serving over 100 cities and towns across seven Connecticut counties.
Hartford Country
MIddlesex County
Tolland County
New Haven County
Windham County
New London County
Litchfield County