Heating, Air Conditioning, Plumbing Repair in Farmington, Connecticut
Farmington, CT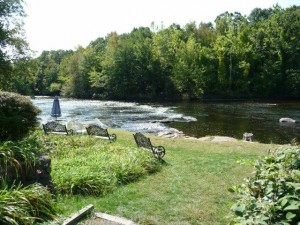 Farmington, CT is an affluent town located in Hartford County. Located just west of Hartford, Farmington is the oldest inland settlement west of the Connecticut River. Originally settled in 1640, Farmington previously was home to the Tunxis Indian tribe. Five years later the settlement and the river in which it is located on received their current name of Farmington.
Known as "the village of pretty houses" by George Washington during his many visits, many of these colonial estates still stand in the historic village section. The residents of Farmington were crucial in the Underground Railroad as most were abolitionists.
Currently Farmington is the base of a variety of corporate headquarters. Over 57% of the households in Farmington contain married couples living together. The median age of Farmington is 40. Constantly ranking in the top echelon of public schools, Farmington High School serves all of Farmington.
HVAC Installation, Plumbing, Electrical & More
Aiello in Farmington, CT
Aiello Home Services has been offering service to Farmington since 1931 when Aiello began selling fuel oil. Aiello offers heating and air conditioning repair and replacement, plumbing, electrical as well as indoor air and water quality systems.
During the hot summer months you can trust Aiello Home Services to properly repair or install your air conditioning system to make sure you stay cool. The winter months can be long and cold in Farmington, so you can count on Aiello to make sure your heating system is working. Aiello offers 24/7 heating repair to keep you and your family out of the cold.
Whether it is a plumbing or electrical emergency or just scheduled maintenance, Aiello services Farmington to make sure all your heating, air conditioning, electrical and plumbing issues are resolved successfully in a timely manner.
And now Aiello sells and installs new stand-by generators from America's leading manufacturers, Kohler and GE.
Tim L, replacement specialist was fantastic & made us proud to continue to be part of the Aiello family. 

My new heating and air conditioning unit is fabulous! Tim at Aiello was clear and helpful about the upcoming installation -- going over all the materials and helping me with my choice of options. He was very informed, answered all my questions, and patient as I weighed the possibilities. Aiello is now my first choice in home services! Thank you!

Hello Aiello "You Saved Us". We needed help & they were promptly out on short notice due to #NoHeat . Richard N., tech was professional, caring & knowledgeable. Diagnosed our 28yr old gas furnace. Result: R.I.P. furnace. Then Richard called the cavalry Tim L., replacement specialist who braved the latest Nor'easter, 3/7/18, was here within 35 mins. Tim was knowledgeable, professional, calculated BTUs & proposed options. Bottom line: Tim L. was like family....no pressure, no games...just the fact #New gas furnace set up. We are so proud to continue to be part of the Aiello family. #QualityQualityQuality #SnowStormsDontStopThem
Yes... We can do the same for you.