Air Conditioning, Plumbing & Heating Repair in Salem, Connecticut
Salem, CT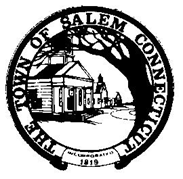 Not to be confused with the location in Massachusetts, Salem, Connecticut can be found in south eastern CT. Located in New London County, Salem, CT was first incorporated in 1819. Originally the home of the Mohegan Native American's, European settlers first began to settle as far back as 1664. Totaling almost 30 square miles most of which is land, Salem's rocky terrain lead it to be more of a crossroads town for roadways and especially when the Connecticut River was impassable. The area was named to honor its largest land owner, Colonel Samuel Browne, who came from Salem, MA.
As of the 2010 census, the population of Salem, Connecticut is 4,151. The main zip code is 06420, which it did not even have until the 1990s. As a possible reference to its namesake, Salem, Connecticut contains a Witch Meadow Lake and Witch Meadow Campground.
For more information on Salem, Connecticut, please visit: salemct.gov/pages/index
HVAC Installation, Plumbing, Electrical & More
Aiello in Salem, CT
Aiello Home Services offers heating and air conditioning repair and replacement, plumbing services, electrical as well as indoor air and water quality systems to residents of Salem, CT.
No matter the season or the problem, the expert technicians at Aiello are here to solve any of your home service issues. Our highly skilled plumbers will help with water heaters, toilets, faucets, kitchen sinks, clogged drains, leaky pipes and much more. If, you run into issues in Salem with your air conditioning unit or heating system our trained HVAC technicians will be here to make sure your issue is solved right the first time.
Whether you are in need of emergency service or just looking to schedule a maintenance appointment to make sure your equipment is running as efficiently as possible, give Aiello a call and we'll be there to make sure you are covered.
Everyone at Aiello was great, and I received an exceptional level of service from our technician Rocco. He did a great job of explaining the options of the job, and was done in less than an hour. Loved the fair, upfront pricing as well!

Very professional & friendly. Explained filter information. Justin was also very polite & friendly. Seemed to do a very thorough job in checking the air conditioning units.

Came on time as scheduled. Friendly and knowledgeable service representative. Thoroughly checked A/C and heating units. Excellent service.

Our electrician, Sam, was excellent. He explained clearly everything he was doing and why, he addressed all our problems, cleaned up after himself, and was a pleasure to have in the house. We were delighted by his service. As well, Aiello is a very good company to work with.

Yearly service on my HVAC system today. Very happy with the technician Shawn. He was friendly, professional and knowledgeable. Did a complete check of system inside and unit outside. Never had anyone do such a thorough job. Gave me recommendations for future service and explained the work he had done today. Great representation of Aiello Home Services.

Bob the technician was warm, friendly and very thorough. He did a wonderful job. Once he diagnosed the problem he quickly acquired his tools and went to work. I know that with his experience and knowledge that the work was done well and can rest assured that my plumbing will last a long time.

The entire experience was perfect. From the efficient chat box online to the online scheduling. Customer service was outstanding with their communications. Dan - who came out, was professional, courteous and knowledgeable. And got the job done. So happy I called Aiello!!

Aiello replaced our furnace, a/c system and hot water heater, all in a single day. Their helpful and well-informed replacement specialist worked with us to choose the best products and come up with a fair price -- and on the day of the installation, their crew arrived right on time, worked hard all day, and completed the work smoothly, with a minimum of fuss and no mess (their clean-up was little short of miraculous). Everyone was courteous, helpful and knowledgeable. I strongly recommend them.

We had our furnace and air conditioner replaced by Aiello. The entire experience was outstanding, from dealing with the sales representative to the crew that came and did the work. Everything they did was efficient and professional. The men were pleasant and polite at all times. They left the basement cleaner than when they arrived. We are very pleased with system, and everything was explained to us very patiently. In all, we are very pleased we called Aiello

Hello Aiello "You Saved Us". We needed help & they were promptly out on short notice due to #NoHeat . Richard N., tech was professional, caring & knowledgeable. Diagnosed our 28yr old gas furnace. Result: R.I.P. furnace. Then Richard called the cavalry Tim L., replacement specialist who braved the latest Nor'easter, 3/7/18, was here within 35 mins. Tim was knowledgeable, professional, calculated BTUs & proposed options. Bottom line: Tim L. was like family....no pressure, no games...just the fact #New gas furnace set up. We are so proud to continue to be part of the Aiello family. #QualityQualityQuality #SnowStormsDontStopThem

The best service ever. Pete was friendly and solved a problem quickly and let me know what was happening through the whole pump replacement. Brittany was very courteous on the phone and let me know exactly when Pete was arriving. I highly recommend this team.
Yes... We can do the same for you.