Electric Furnace Installation & Replacement
Electric Furnaces are Simple, Easy, and Reliable
The type of furnace that you use to heat your home can really make a difference, and if you're in the market for a new furnace system, you should definitely consider an electric powered furnace. While most home heating systems in the U.S. use natural gas furnaces or oil-fired furnace systems, electric furnaces are an up and coming power source that have gained popularity in recent years for their convenience and reliability. While natural gas is a cheaper source of fuel than electricity, electric heaters cost much less to install and are also known for their longevity when compared to an oil or natural gas furnace.
Because electricity is such a readily available power source, you won't have to worry about special hookups to pipe oil or gas in from an external source. Additionally, you won't need to find a location on your property for an oil storage tank. If you live in a more secluded area where having oil delivered or gas hookups installed would be a hassle, or you're just interested in having a more convenient heating system, an electric furnace could be a great option for you! We can even help you pick the right one for your home and offer free estimates on installation costs!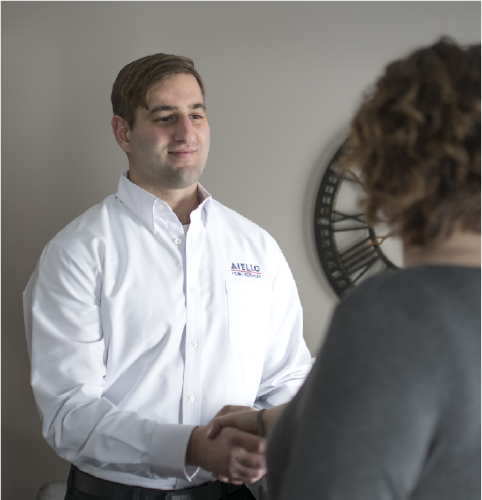 Getting a New Electric Furnace

Electric Furnace Cost and Installation Pricing
One of the biggest advantages of electric furnace systems is that the initial purchase and cost of installation is much lower than that of other heating systems. However, just because the process is simpler than it would be for an oil or gas furnace doesn't mean you should try it yourself. In fact, attempting to do your own work with electrical systems can pose a great risk to yourself, and in some cases, Connecticut homeowners are required to have the proper certifications to work with electrical systems.
All Aiello Home Services HVAC technicians are trained and professionally certified in electric furnace repair, replacement, and installation. Aiello technicians can get your electric furnace repaired or installed quickly and you can have confidence in the quality of our work! Aiello will even provide an upfront quote so you will understand all your pricing options for your electric furnace service.
When You Need Heating Repair or Replacement, Aiello Is Here!
Whether you've had a serious heating system breakdown, you're looking for information on an electric furnace installation, or you're interested in a tuneup/maintenance to help increase your system's efficiency and lower utility costs, Aiello Home Services can do it all! Reach us by phone at 888-861-8859 or contact us online and say, "Hello, Aiello!"