Converting From an Oil Heater to Gas
You Can Save with Gas Conversion
One of a household's biggest expenses during the winter time is the utility bill to heat their home.  Not only do oil burning furnaces and oil boilers tend to cost more to run, but the cost of oil has a tendency to be higher and to fluctuate much more than natural gas. As you probably know from filling up your cars gas tank, prices are always changing.  Home heating oil prices work the same way and therefore, what might seem low one year, can become difficult to afford the next year.  Converting to natural gas helps keep this expense consistently low.
If the gas company just recently installed gas lines on your street or you just haven't connected your home to the gas lines yet, the decision to convert to natural gas can still be a complicated one. The heating specialist at Aiello Home Services will work with you to find out what will work best for you and your family. Once your home has a direct hook up to natural gas, you will notice how much more convenient converting from oil to gas really is. You will never have to worry about scheduling a refill or running out of oil.  In that sense converting from oil to gas heat can save you both time and money.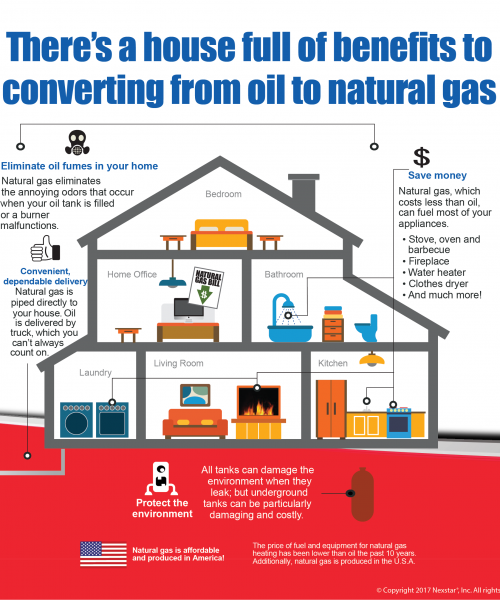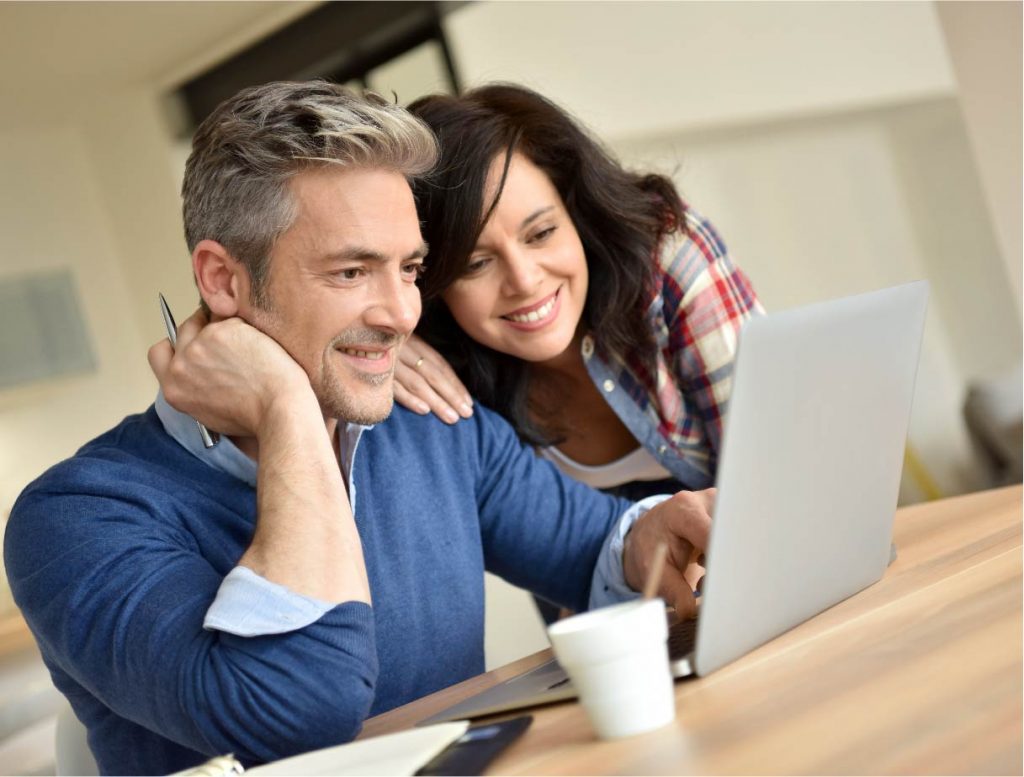 Natural Gas is More Efficient Than Heating Oil
Convert to a High Efficiency Gas Furnace
When converting to a natural gas furnace or boiler you are provided with many options, high efficiency systems being one of them.  Having an expert HVAC specialist come to your home and do the proper due diligence will allow you to make the most informed decision.  A highly efficient natural gas furnace or boiler utilizes more than 90% of the energy value, eliminating waste and not only saving you money, but lowering your carbon footprint.
Natural gas is one of the cleanest fossil fuel energy sources, much better for the environment than coal, propane and oil.  One more positive note is that over time as more people continue to convert from oil to gas delivery sources become more abundant and the expectation is that prices will decrease.  The same cannot be said about oil.
When You Need to Make a Home Heating System Decision, Aiello Is Here!
Decisions such as whether or not to switch from home heating oil to a gas heating system can be stressful and overwhelming. Aiello Home Services experts know the ins and outs of all kinds of home heating systems and can recommend the right one for you! Reach us by phone at 888-861-8859 or contact us online and say, "Hello, Aiello!"