Gas Boiler Repair, Replacement & Installation
High Efficiency Gas Boilers
When deciding which type of boiler you should replace your old one with, gas boilers should be at the top of your list.  A new gas boiler is one of the most energy and cost-efficient heating systems on the market which can save you a lot of money in the long run. The home heating system you use can impact your annual home heating costs.  Replacing an old heating system with a high efficiency gas boiler can make a huge difference both in your expenses and how efficiently your home is heated.  It is also very important to repair your gas boiler when it breaks down, while gas boiler maintenance can keep your bills down and your house warm all winter long.
The biggest benefits of a gas boiler over other home heating systems are:
Energy Efficient
Dependable
Economical
Convenient
Installing a gas boiler is not a simple task and should only be handled by a trained HVAC technician. In order to have a gas boiler installed, you need to have gas hookups, as well as the piping system infrastructure. If there is no piping system already available, that will need to be installed in addition to the boiler. Because of the complexity of a gas boiler system, you will want to call a local Connecticut HVAC professional that is knowledgeable about heating system installations.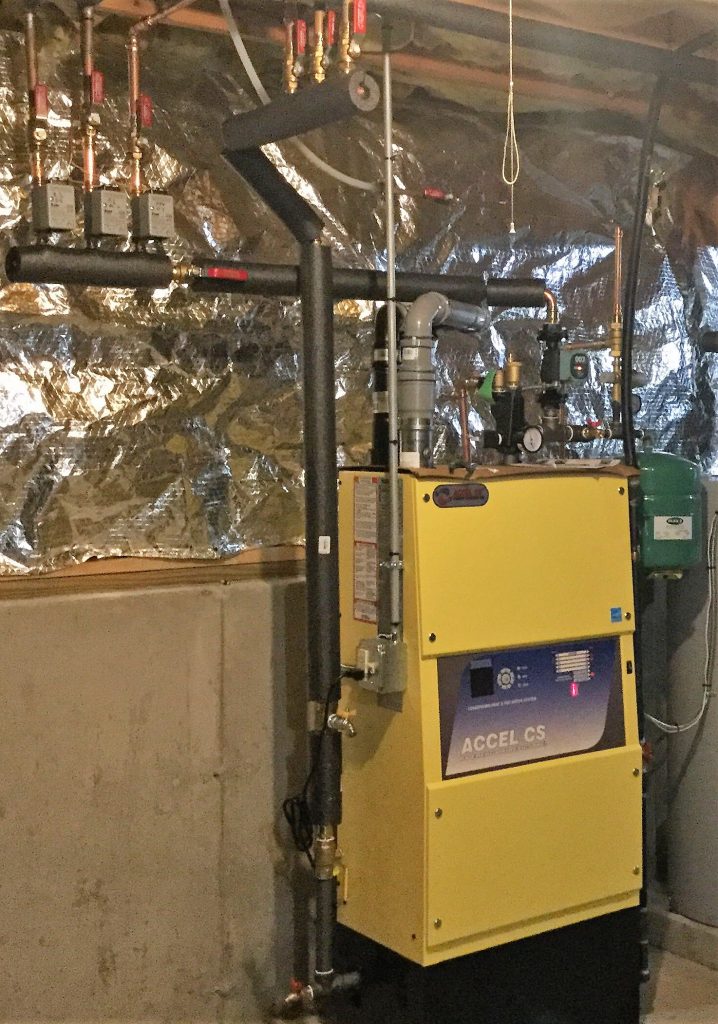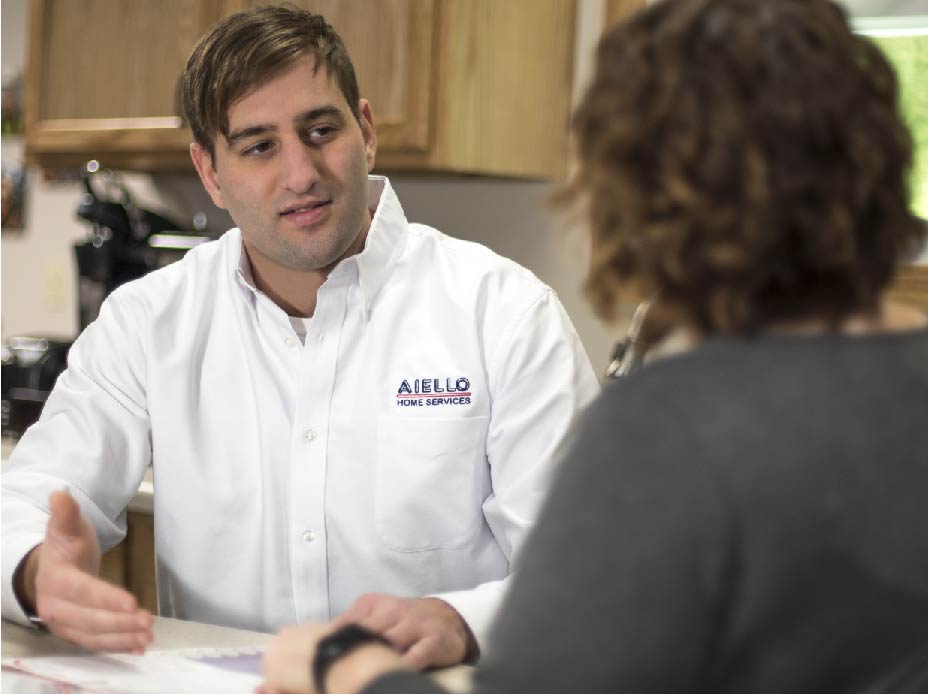 Getting a New Gas Boiler

Gas Boiler Cost and Pricing of Installation
Your gas boiler is responsible for keeping your home warm, the humidity levels down, and your water at just the right temperature for showers and washing dishes.
Because your gas boiler handles so many tasks, it's very important that you have your gas boiler installed right the first time. If you have a boiler installed incorrectly, it can cause some serious problems for you in the future.  Not to mention additional costs to fix, while also impacting efficiency.   Although the price of installing a new gas boiler will be a huge factor in the decision making process, it is equally as important to find someone who is insured and highly trained to prevent future gas boiler costs.
Aiello Home Services HVAC technicians are certified and experts in gas boiler repair, replacement and installation.  Aiello will provide an upfront quote so you will understand all your pricing options for your gas boiler service.  You can rest assured that when Aiello is on the job, your install will go right the first time!
When You Need Heating Repair or Replacement, Aiello Is Here!
Whether you've had a serious heating system breakdown, you're looking for information on an installation, or you're interested in a tuneup/maintenance to help increase your system's efficiency and lower utility costs, Aiello Home Services can do it all! Reach us by phone at 888-861-8859 or contact us online and say, "Hello, Aiello!"