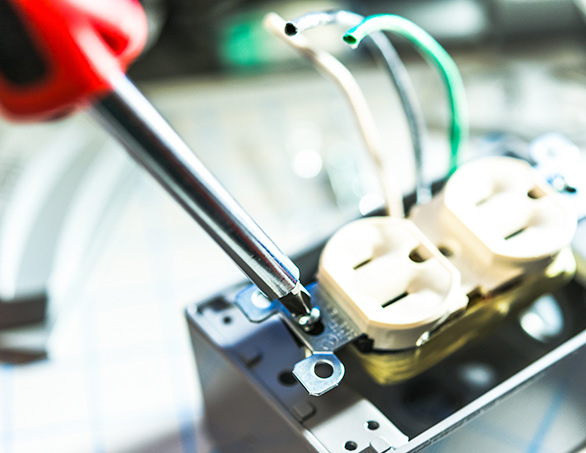 Need Electrical Repairs?
Leave It to Aiello's Licensed Electricians in Connecticut!
If there's one thing that's worth handing off to the pros, it's electrical repairs. Whether you need emergency help with serious wiring issues or you're looking to install a ceiling fan or new outlets inside your home, you're paying for safety, peace of mind, and a job well done when you let the expert electricians at Aiello handle it.
Aiello's licensed electricians go through rigorous training and are experienced in household electrical repair and services in Connecticut. We're here to help with dependable, friendly service that adheres to high standards of excellence.
Electrical Fixes You're Searching For
Aiello is ready to help with electrical services like these:
Ceiling fan installation
Restoring service that has gone out
Wiring repairs
Rewiring individual rooms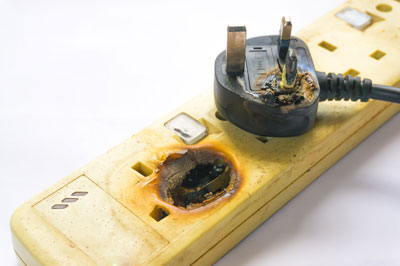 Electrical Repairs When You Need It
When you're dealing with issues that involve your household electrical system, you could be looking at serious safety risks even with "minor" issues! A faulty electrical system or bad wires don't just cause inconvenience — they could quickly cause a dangerous fire risk inside the average household.
The electricians at Aiello can fix electrical switches, outlets, and lighting — or troubleshoot your system to help you locate where an electrical short might be coming from. We're even available for whole house rewiring if needed!
Don't Risk It
Call Aiello for Electrical Repair
While a DIY electrical repair may seem like a way to save money, you'll end up paying more in the long run when those do-it-yourself fixes turn small problems into big risks. Our licensed and experienced electricians can provide electrical repair in Connecticut with an emphasis on household safety.
When you need electrical repair, whether it's emergency help or an update on your home's wiring or circuit breaker system, just pick up the phone, or schedule service online and say, "Hello, Aiello!"