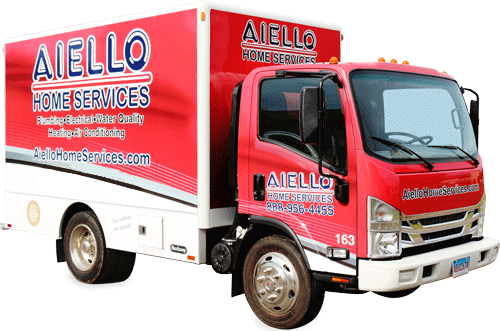 Get to Work at Aiello Home Services!
Take a Look at Our Most Recent Job Openings!
At Aiello Home Services, we're always on the lookout for great employees willing to join us in our goal to be the best Home Services company in Connecticut.
Are you a licensed plumber, electrician, HVAC service technician, or HVAC installer? Does your skill set lean towards customer service or sales? Are you the best at warehouse organization? Are you looking for a team-oriented workplace? Great! You might be the person we've been searching for.
At Aiello, it's all about friendly people with real skills who enjoy working in a thriving, competitive industry. Our professional organization strives to always be the best. If that sounds like your kind of job, check out our openings below to apply:
Aiello Home Services is an Equal Opportunity Employment and AA Company.
Unsure About Online Applications? No Problem!
You can also apply for your chosen position by:
Sending us an email. Just send your resume to hr@aiellohomeservices.com. Be sure to note the position you're applying for in the subject!
Send a fax. You can also fax your resume to 860-292-2690 and note it with attn: Human Resources.
Apply by Mail. Just mail your resume to us at P.O. Box 548, Windsor Locks, CT 06096 with attn: Human Resources on the front of the envelope.
Stop by in Person! If you're the type who likes to come by in person, we'd be happy to have you! We're located at 600 Old County Circle in Windsor Locks, CT 06096.