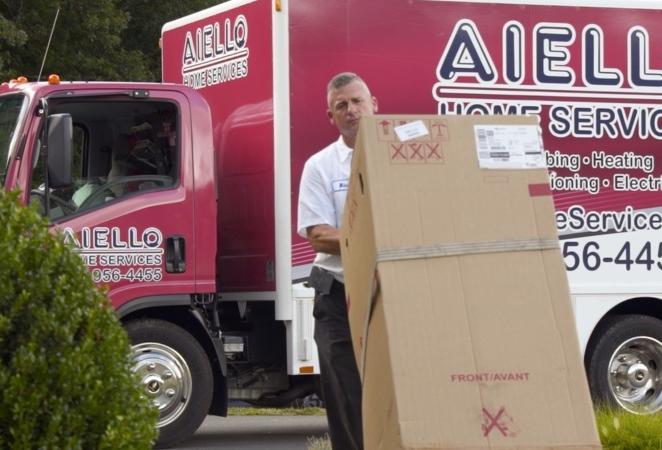 Ductless AC System Installation in CT
A Ductless AC System Gets Air Conditioning in Your Home Easily
Many homes run into heating and cooling issues because the entire house isn't fully ventilated. Whether it is your entire home or just select rooms, a ductless mini split air conditioning system might solve your cooling problems. If you already have a ductless system and it is no longer cooling as well as it used to, it might be time for a new one. In any case, to get the max performance out of your ductless ac system, it is important to have it installed properly. Hiring a trained HVAC technician can help not only with performance, but also prevent issues in the future.
Here some benefits of having a ductless mini-split system installed:
Save money on heating and cooling costs
Reduce energy consumption
Improve your home's air quality
Keep the perfect temperature year-round
Lower maintenance costs
Heat and cool a windowless room
If you're looking to bring AC to your home, cut down on energy consumption, decrease heating and cooling costs, and improve your home's air quality, a ductless mini split system could be the perfect option for you. Aiello Home Services HVAC technicians are experts at installing mini split systems. They can even perform an HVAC inspection and provide an upfront, no-commitment quote so you'll know what the installation will cost. Click the button below to schedule your ductless mini split system service today!

Ductless mini split systems are convenient
Mini split systems are powered by a ductless heat pump that can provide both warm and cool air by absorbing the air around them and either heating or cooling it depending on the temperature setting. Because of this, you don't have to have both an AC unit and a furnace, you can get all of your heating and cooling needs through one system.
Even if your current heating system is younger than 15 years, there are still several reasons why a ductless mini split system installation makes sense. These systems are perfect for individuals and families that would like to:
Control individual room temperatures
Make an addition to their home
Add AC or heat to an already existing home with no ductwork
Ductless mini split systems are convenient to install and are much less intrusive than traditional systems using ductwork. If you'd like to talk with an expert about a ductless system install or have any questions in regards to your current HVAC system, don't hesitate to give us a call or chat with us online!
Ready for your Ductless AC?
Proudly serving over 100 cities and towns across seven Connecticut counties.
Hartford Country
MIddlesex County
Tolland County
New Haven County
Windham County
New London County
Litchfield County