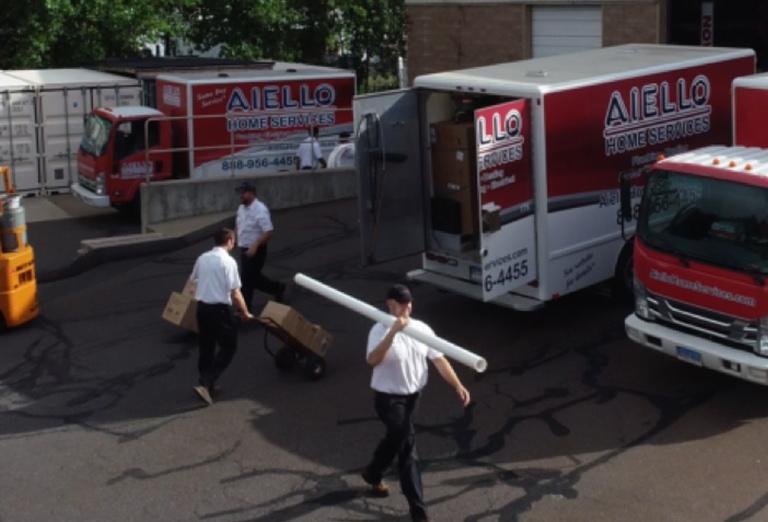 Main Line Drain Clearing Special
Have Your Main Line Drain Cleaned by an Expert
Aiello Home Services is now offering a $93 or Free Main Line Drain Clearing Special. That's right, if we cannot clear your main line sewer drain, it's absolutely free! We will do everything possible with our tools and expertise to clear out your main sewer line using the standard method included in this deal. However, there may be some clogs too sizable or serious to clear this way. If that proves to be the case, you will not pay the $93 for this service.
Our $93 or Free Main Line Drain Clearing Special has homeowners all over Connecticut talking. If you think this special service is right for you and your home, we encourage you to review this list of important details about our special offer:
Backed by a thirty-day clog-free guarantee! If your main line sewer clogs again within thirty days, you are entitled to one additional visit from a drain expert to attempt to unclog it at no cost to you.
Your home's main line needs to be connected to city sewer. We are Connecticut's city sewer line experts. Drain lines connected to septic systems do not apply.
We begin your drain clearing special by cabling the mainline to validate the $93 service and determine whether the main sewer line can be cleared. If there is water in the drain, we will clear it first with no additional cost.
Limitations apply dependent upon cleanout locations. We must be able to reasonable and easily access cleanout locations.
This offer only applies to the first 75 feet of the main sewer line or less; clogs beyond the 75-foot mark cannot be cleared by the standard methods at this special price.
This offer only includes two passes through the main sewer line in an attempt to unclog it
Reminder: Not all main sewer lines can be cleared using the standard methods offered with this deal. It is possible that unusual factors will make it unlikely to clear your main sewer line in this way. Unusual factors can include tree roots grown into the pipes; drain lines compromised through various defects and damage; drain lines shifted due to terrain changes; pipework comprised of the wrong materials; and more.
We reserve the right to decide not to service a main sewer line hindered by recurring or extreme issues such as unsanitary, flooded basement or areas.
You may only use the $93 offer for owner-occupied single-family residences and as a residential customer. Properties controlled by a landlord, do not qualify for this offer. Light commercial property may qualify to use this offer, depending upon situation, up to our discretion.
This special cannot be combined with any other discounts, coupons or offers. Cannot be applied on prior service or existing balances.
This offer applies to main sewer line drain clearing service conducted during regular business hours; emergency service is not applicable for the $93 special.
This special offer is only for a limited time.
Additional restrictions may apply. Ask our plumbing technicians about all the details.
If adding an outside cleanout or repairing the mainline sewer is recommended to make the sewer operational, Aiello Home Services offers several financing options to help you with unexpected costs.
Request your drain clearing service now!
Proudly serving over 100 cities and towns across seven Connecticut counties.
Hartford Country
MIddlesex County
Tolland County
New Haven County
Windham County
New London County
Litchfield County