Air Duct Cleaning in Connecticut
Breathe Easier and Enjoy Cleaner Indoor Air
Even if your air ducts were totally pristine when you moved in (especially if you moved into new construction), there's a lot of stuff that builds up in there over time. Dirt, mold, bugs, dust mites, and other potentially harmful dirt and debris may reside in your home's ductwork, leading to lowered indoor air quality and issues with allergies, dry air, and other home discomfort.
With our Total Source Removal cleaning process, we'll take care of it all. You'll even see for yourself the work needs to be done and just how much dirt and debris we remove as our remote video inspection camera takes you alongside our experienced technicians. You'll also be able to see just how much better your home's air ducts look after a good cleaning.
What to Expect With Aiello Home Services
If it's worth doing, it's worth doing right. Here's what we provide with our duct cleaning services:
Providing filter service (changing and updating air filters)
Spraying ducts with a germicidal treatment
Using skilled video in our duct inspection, cleaning, and repair
Inspecting and cleaning the entire system with open access ports or doors
Taking steps to protect your carpet, furniture, and other household items during cleaning
Using well-controlled duct brushing techniques along with contact vacuum cleaning to dislodge dust and other particles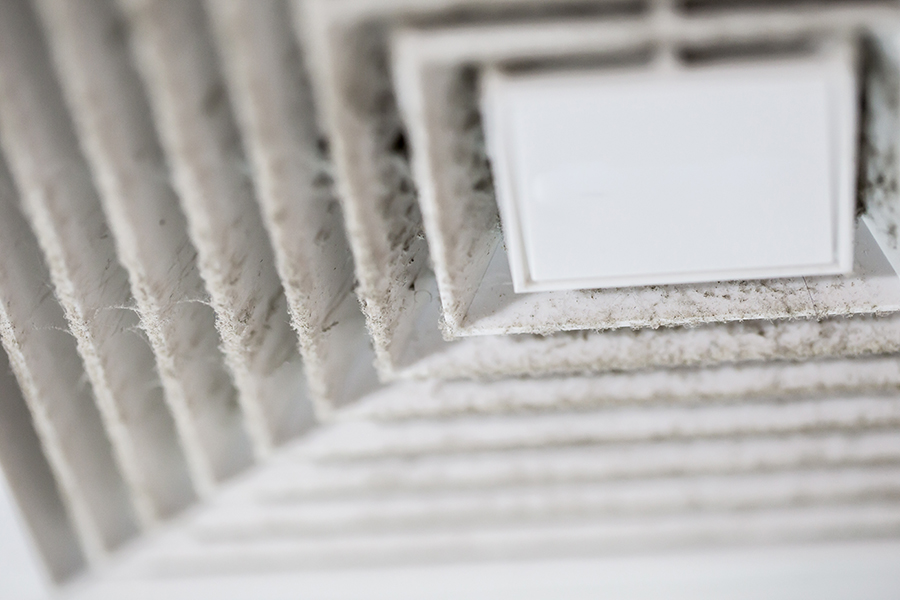 Do You Really Need Duct Cleaning Services?
A well-maintained and clean air system doesn't just help your home heating and cooling system run more efficiently and save you money on utility costs. It also creates a more comfortable indoor environment and can lessen the allergy symptoms that frequently plague our customers in Connecticut. We're ready and willing to remove mold and mildew from your ductwork and eliminate the 'musty' odors commonly found in a neglected system.
Concerned about indoor air quality? Check out our indoor air quality page here.
Schedule Duct Cleaning Today With Aiello!
If you're interested in air duct cleaning as a way to potentially lower utility costs, consider signing up for our home energy audit! We'll work with you to locate issues that may be raising your heating and cooling bills and help you create a plan of action to make your home run more efficiently.
Interested in air duct cleaning services to help with your indoor air quality? Give us a call! For the best benefits, pair the duct cleaning service with our indoor air quality package. You can reach us by phone, or contact us online and say, "Hello, Aiello!"