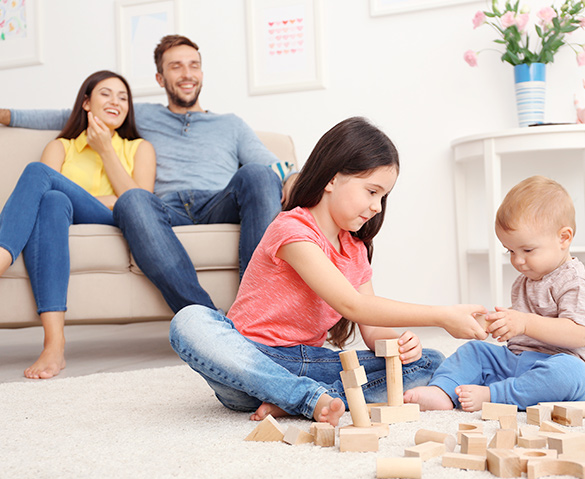 Aiello Home Services
Your Trusted Home Services Provider in Connecticut
We didn't become Connecticut's leading and most referred residential services contractor by being ordinary. At Aiello, your comfort is our passion — and it's our mission to always be there when you need us.
We understand that when your heating and air conditioning break down, you're having issues with your home's electrical system, or you're dealing with a burst pipe or serious plumbing problem, your happy home quickly turns into a stressful situation. That's why we focus on providing our customers with a great experience that makes their homes into the cozy havens they deserve.
From Avon to Essex, Windsor Locks to Deep River, Farmington to Columbia… our Connecticut service area has you covered.
Why Choose Aiello Home Services?
We make every effort to deliver same-day service.
Our customers with service agreements receive priority scheduling (especially in emergency, no-heat, no-hot-water, and leak-issue calls), as well as other benefits. You can learn more about what's included in our Aiello Advantage Service Agreements and how to sign up here.
We go above and beyond your usual home services company to make sure our technicians are the very best. Some of the steps we've taken to ensure you receive the best Home Services available in Connecticut include:
All employees are CT licensed professionals who go through a criminal background check and drug test.
5-Star Technicians: Our techs receive over 50 hours of training per year at our onsite training facility, as well as additional factory training that ensures they stay up-to-date with new technologies in the industry
Home Protection: Shoe protectors are worn inside the home, and protective mats and tarps are used.
Convenient scheduling with flat-rate pricing: Costs are explained up front and no money is collected until the job is completed.
Ask about our worksmanship guarantee! All local and state codes are followed and permits are pulled on every relevant job.
ACCA-approved Manual J calculations are performed on every new or replacement heating and cooling system installation
Remember — We Have a 100% Satisfaction Guarantee
We take this job seriously, and value the trust you've placed in us in allowing us into your home to help you out. We guarantee:
No surprises. All work is quoted and approved by you, the customer, before we get to work.
A focus on safety. All work will meet or exceed state and local building codes.
Experience and reliable repair. All work is performed by state-licensed technicians.
You'll never know we were there. We leave your home as clean — or cleaner — than we found it. Shoe protectors and tarps are used at all times.
If the repair won't take, we'll do it again. If we don't meet our satisfaction guarantee, we'll do the work again — for free.
We're Happy to Help — Give Us a Call Anytime!
When you call Aiello, our live customer service department is available night and day to help you with whatever you need. Our goal is to keep your home comfortable for you and your family. Whether you're searching for a plumber, electrician, AC repair, new heater installation, or other home services repairs, you can trust the professionals at Aiello For more than 80 years, Aiello Home Services has built a reputation for quality work, trustworthiness, and honest pricing. Give us a call at 888-861-8859 or contact us online and say, "Hello, Aiello!"