How to Winterize Your Summer Home
Avoid Costly Damage by Winterizing Your House
Winters in Connecticut can get very cold and with cold weather comes many problems for your home and its plumbing. If you plan to head south for the winter and leave your summer home unoccupied during the cold months, there are a few things you can do to prevent many common cold weather plumbing problems. Some of the most common cold weather problems include frozen pipes, ruined water valves, cracked toilets, and heating system malfunctions.
Here are a few simple steps you can take to avoid these major headaches:
Before the freezing weather sets in, make sure you've shut off the water supply to your fixtures. This will ensure there is no water flow that could potentially freeze while you're away for the winter.
Once you've shut the water supply off, it's important to drain all the pipes of any current water that is still in them. You can do this by turning on all the faucets in your home and flushing all your toilets until there is no more water flowing. This includes your outdoor faucets as well.
After you've emptied your toilet tanks and bowls, it's a good idea to pour some antifreeze in them to protect against any potential freezing and cracking of both the pipes and the porcelain. As a side note, make sure to use non-toxic antifreeze that is designed for plumbing systems.
Finally, it is recommended that you hire a professional plumber to blow compressed air through your pipes to guarantee there is no remaining water. Even with all the precautions in the steps above, it can be difficult to completely drain your pipes.
Frozen and cracked pipes can cause immense damage to your home. Especially if you're not around to see the problems starting. Our professional plumbers and technicians can see if you're at risk for any winter-related problems and recommend the best solution for you! Just click the button below to schedule service today!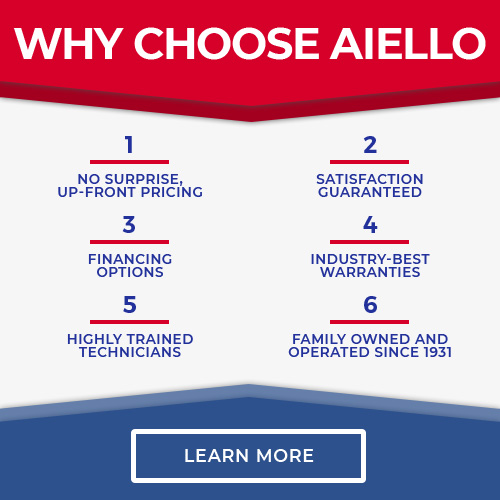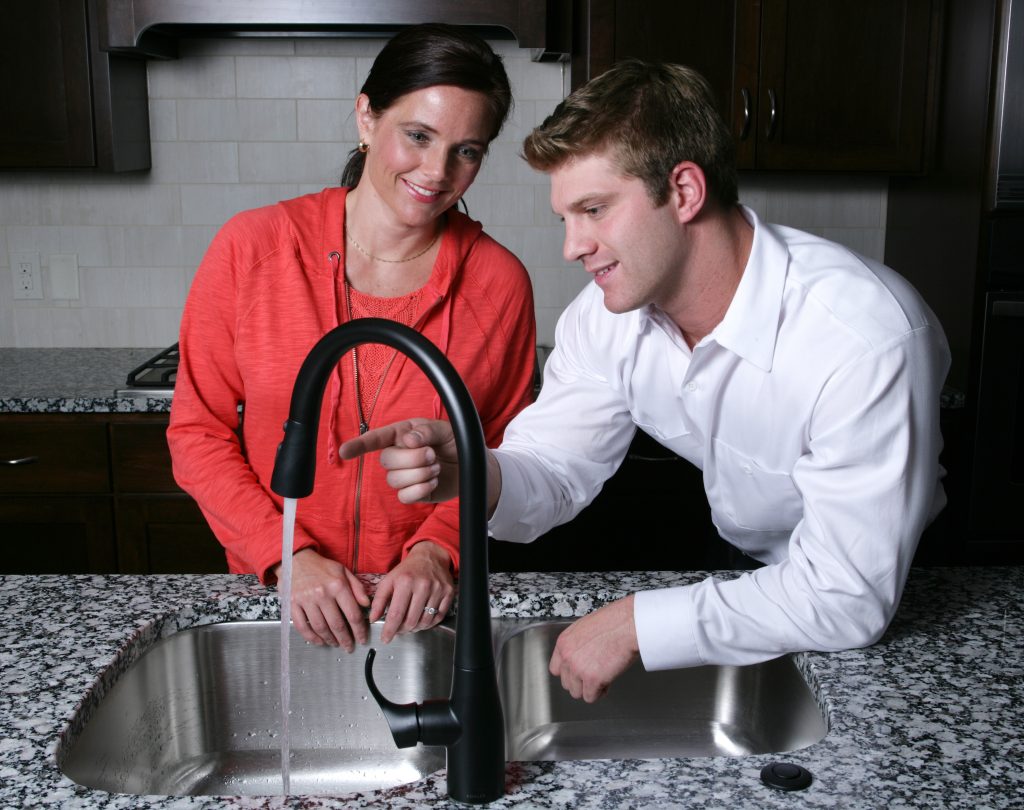 Keep Your Home Safe From Freezing Weather
Not everyone wants to go through the process of shutting off their water supply and draining all their pipes. If you fall into this category, it's important that your heating system is operating the way it should. If you plan to leave water in your pipes during a winter absence, you'll need to keep the temperature in your home warm enough to prevent pipes from freezing. That means you need to make sure your heating fuel is topped off, and your heating system can handle the job. The HVAC professionals at Aiello Home Services are specialists when it comes to performing heating system checks, repairs, and replacements. They can also deliver home heating oil if your heating oil tank is getting low!