Air Conditioning, Plumbing & Heating Repair in Salem, Connecticut
Salem, CT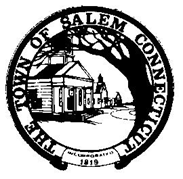 Not to be confused with the location in Massachusetts, Salem, Connecticut can be found in south eastern CT. Located in New London County, Salem, CT was first incorporated in 1819. Originally the home of the Mohegan Native American's, European settlers first began to settle as far back as 1664. Totaling almost 30 square miles most of which is land, Salem's rocky terrain lead it to be more of a crossroads town for roadways and especially when the Connecticut River was impassable. The area was named to honor its largest land owner, Colonel Samuel Browne, who came from Salem, MA.
As of the 2010 census, the population of Salem, Connecticut is 4,151. The main zip code is 06420, which it did not even have until the 1990s. As a possible reference to its namesake, Salem, Connecticut contains a Witch Meadow Lake and Witch Meadow Campground.
For more information on Salem, Connecticut, please visit: salemct.gov/pages/index
HVAC Installation, Plumbing, Electrical & More
Aiello in Salem, CT
Aiello Home Services offers heating and air conditioning repair and replacement, plumbing services, electrical as well as indoor air and water quality systems to residents of Salem, CT.
No matter the season or the problem, the expert technicians at Aiello are here to solve any of your home service issues. Our highly skilled plumbers will help with water heaters, toilets, faucets, kitchen sinks, clogged drains, leaky pipes and much more. If, you run into issues in Salem with your air conditioning unit or heating system our trained HVAC technicians will be here to make sure your issue is solved right the first time.
Whether you are in need of emergency service or just looking to schedule a maintenance appointment to make sure your equipment is running as efficiently as possible, give Aiello a call and we'll be there to make sure you are covered.
Exceeded my expectations. Excellent service.

You can't find a better company to take care of all of your needs. They are friendly and efficient and sincerely care about their customers. You can't go wrong with Aiello.

We've had Aiello come and service our AC, hot water heater and furnace for about 5 years now. We got their information from the stickers left on those appliances from the previous owners. They've always been punctual, the work done well and everyone we've interacted with for both emergency fixes and regular maintenance has been very polite and nice.

My wife and I needed a job done today. Because I take care of my wife as primary care provider, we called Aiello to get an electrician. The office staff made sure that Ryan could stop by on his way from a call in New Britain. Ryan took care of the issue. He was cheerful and professional and explained what he was doing and it's cost thoroughly in order to get an approval or rejection of the plan he recommended. We were very satisfied with his work and if we needed an electrician again, we would hope that Ryan could come.

Fantastic same day service, Bobby N. was very knowledgeable and professional. We were able to walk through a series of options to address the plumbing problem, I appreciate Aiello's approach with upfront pricing.

Rocco C, the plumbing expert who was sent by Aiello Home Services to repair a leaking pipe was thoroughly professional, very knowledgeable and completed the repair perfectly. He also recommended the replacement of the very old main shut off valve in the basement which gives me an easier and more reliable way to shut off all incoming water. Rocco is an excellent technician.

We recently had our air conditioning and boiler replaced. The team that came out was awesome. I want to thank Jason, Tyler, Mark, Steve, Nick, Jamie, Scott and Bill. I couldn't have asked for a better team. They were hard working from the time they arrived until they left. They worked neatly and did an excellent job on everything. If you need air conditioning, heating, electrical work, or plumbing these are the guys for you. We also purchased their service partner agreement. This makes you a priority when you call. Your name automatically goes to the top of the list. You also get discounts on the work you need done. Lastly I can only say that if you want quality work and people who know what they are doing call Aiello.

Rick Newman performed my annual heating system preventative maintenance checkup today. Rick arrived on time, was extremely professional, knowledgeable, and efficient. Thank you Rick for all your efforts this morning. Additionally, this annual heating system checkup was 100% covered under my Aiello Service Partner Agreement which also covers my annual AC checkup. This Partner Agreement also puts me on a priority list for emergency services and a discount on parts if needed. Well worth the small monthly fee.
Yes... We can do the same for you.