Indoor Air Quality: 2-5x More Polluted than Outside Air
Concerned About Indoor Air Quality?
Aiello Home Services Provides IAQ Solutions in Connecticut
While pollution, smog, and other outdoor air quality concerns often make news headlines, the truth is, indoor air pollution can actually be even harder on your health than outdoor pollution!
Because people spend the majority of their lives inside, two essentials for day-to-day health and comfort include clean indoor air — with low levels of dust, particulates, and contaminates — along with ideal humidity levels.
Cleaner equipment in your home means a longer lifetime for your equipment and lower utility bills for you. That's why we provide duct sealing services (available with our home energy audit or as a service on its own). While your home may not require all of these services, you'd be surprised how one simple change — such as installing a whole home humidifier — can provide you with a more comfortable home.
Looking for cleaner, healthier indoor air?
We can help! Aiello Home Services provides and installs multiple options to help keep the air in your home clean, including:
Electronic air cleaners
HEPA filters
Ultraviolet germicidal lights (UV lights)
Whole house humidifiers (Humidification)
Carbon Monoxide Detection Is Essential
Carbon monoxide is a dangerous and potentially fatal gas that you cannot see, smell, or taste. It can build up to fatal levels within minutes in the enclosed spaces inside your home. Our well-trained technicians know how to test for carbon monoxide leaks and where to look for the faulty equipment producing this deadly poisonous gas that could contaminate your home and harm your family.
We're happy to install carbon monoxide detectors during an Electrical, HVAC, or Energy Assessment visit. If you don't have a detector, get one today.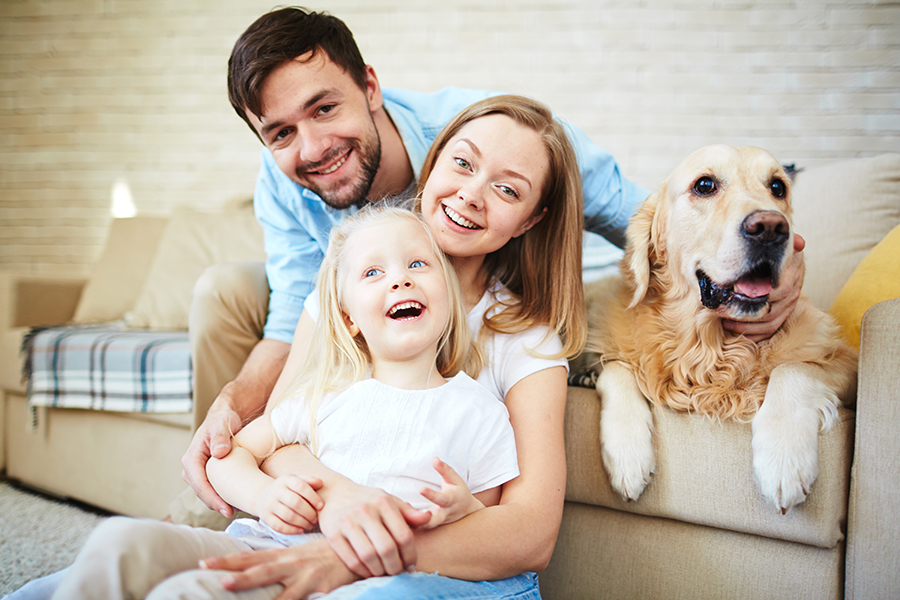 Concerned About the Air Your Family Breathes?
If you have concerns about indoor air quality, home humidity levels, or potential carbon monoxide issues within your household, Aiello Home Services is happy to help. We have experienced technicians on hand to work with you to create a happier, healthier home. Give us a call, or contact us online and say, "Hello, Aiello!"